Chengdu CORDER Optics & Electronics Co., Ltd. is one of the subsidiary companies of The Institute of Optics & Electronics, Chinese Academy of Sciences(CAS). The company's main products include surgical microscope, optical detection instrument, lithography machine, telescope, retina adaptive optical imaging system and other medical equipment. Products have past the ISO 9001 and ISO 13485 quality management system certificates.
We produce operation microscope for department of Dental, ENT, Ophthalmology, Orthopedics, Orthopaedics, Plastic, Spine, Neurosurgery, Brain surgery and so on.
Our corporate vision: to provide all kinds of microscopes with excellent optical quality, stable performance, advanced functions and reasonable price for customers around the world.We hope to make a modest contribution to the global medical development through our efforts.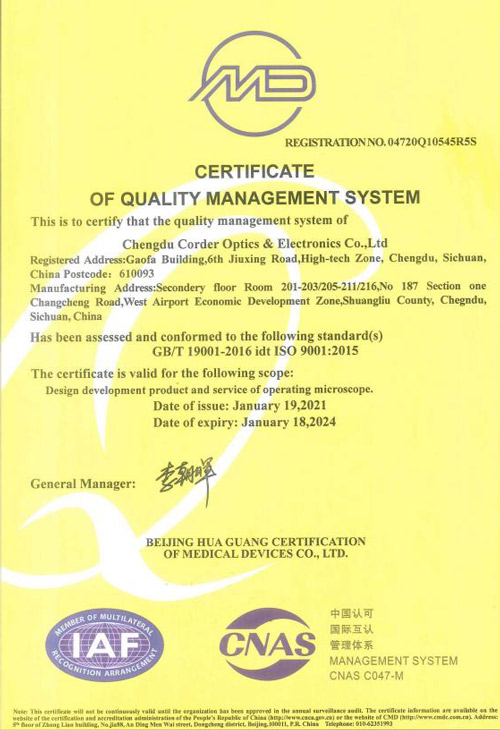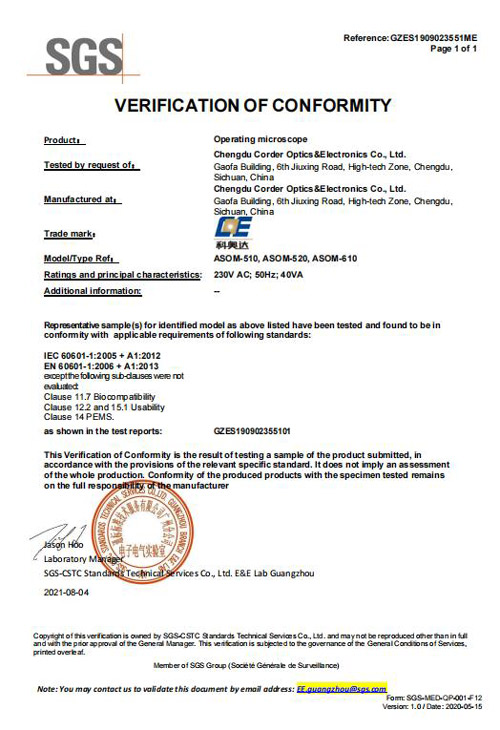 CORDER has many patents in microscope technology, products have obtained the registration certificate of China Food and Drug Administration. At the same time, it has also passed the CE certificate, ISO 9001, ISO 13485 and other international certifications.We can also provide information to assist agents to register medical devices locally.
We hope to work with our partners for a long time to bring users a perfect experience by providing high-quality products and services to our partners!