ASOM-5-D Neurosurgery Microscope With Motorized Zoom And Focus
Product Detail
Product Tags
Product introduction
This microscope is mainly used for neurosurgery and can also be used for ENT. Neurosurgery microscopes can be used to perform operations on the brain and spinal cord. Specifically, it could help neurosurgeons more accurately target surgical targets, narrow the scope of surgery, and improve surgical precision and safety. Common applications include brain tumor resection surgery, cerebrovascular malformation surgery, brain aneurysm surgery, hydrocephalus treatment, cervical and lumbar spine surgery, etc. Neurosurgical microscopes can also be used in the diagnosis and treatment of neurological diseases, such as radicular pain, trigeminal neuralgia, etc.
This Neurosurgery microscope is equipped with a 0-200 degree tiltable binocular tube, 55-75 pupil distance adjustment, plus or minus 6D diopter adjustment, handle electric control continuous zoom, 200-450mm large working distance objective, built-in CCD image system handle one-click video capture, support the display to view and playback pictures, and can share your professional knowledge with patients at any time. Autofocus functions can help you get the right focus working distance quickly. LED & Halogen two light sources can provide sufficient brightness and safe backup.
Features
Two light source: Equipped LED & Halogen lamps, high color rendering index CRI > 85, safe backup for surgery.
Integrated image system: Handle control, support record pictures and videos.
Autofocus function: Autofocus by one button, easy to reach the best focus quickly.
Motorized head moving: The head part can be controlled by handle motorized left & right yaw and front & rear pitch.
Optical lens: APO grade achromatic optical design, multilayer coating process.
Electrical components: High reliability components made in Japan.
Optical quality: Follow the company's ophthalmic grade optical design for 20 years , with high resolution of over 100 lp/mm and large depth of field.
Stepless magnifications: Motorized 1.8-21x , which can meet the use habits of different doctors.
Large zoom: Motorized 200 mm-450 mm Can cover a large range of variable focal length.
Optional wired pedal handle: More options, doctor's assistant can take photos and videos remotely.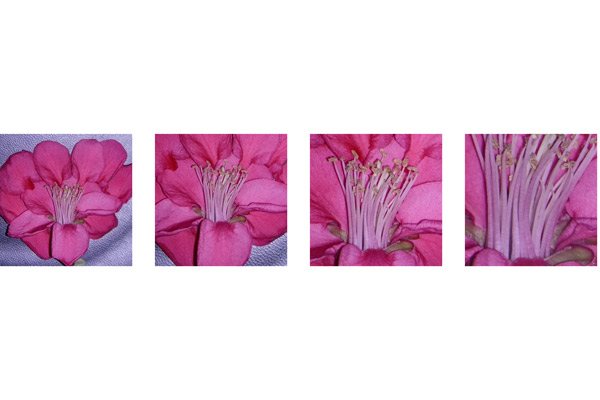 Motorized magnifications
Electric continuous zoom, can be stopped at any appropriate magnification.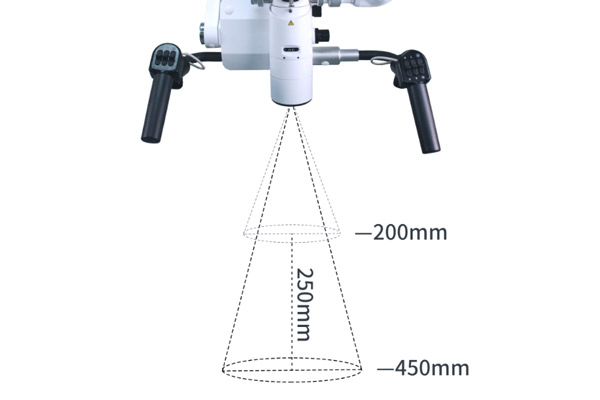 VarioFocus objective lens
The large zoom objective supports a wide range of working distance, and the focus is adjusted electrically within the range of working distance.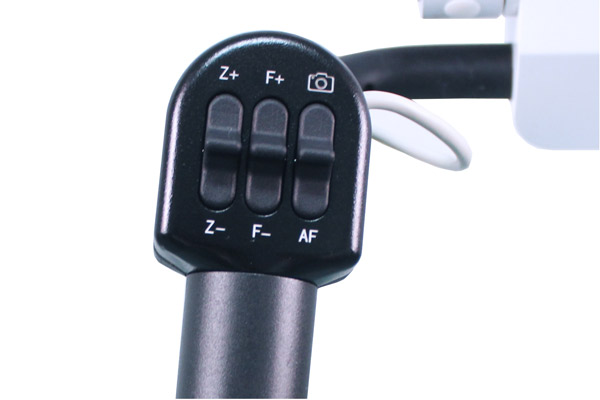 Integrated CCD recorder
Integrated CCD recorder system controls taking pictures, taking videos and playing back pictures through the handle. Pictures and videos are automatically stored in the USB flash disk for easy transfer to the computer. USB disk insert in the arm of the microscope.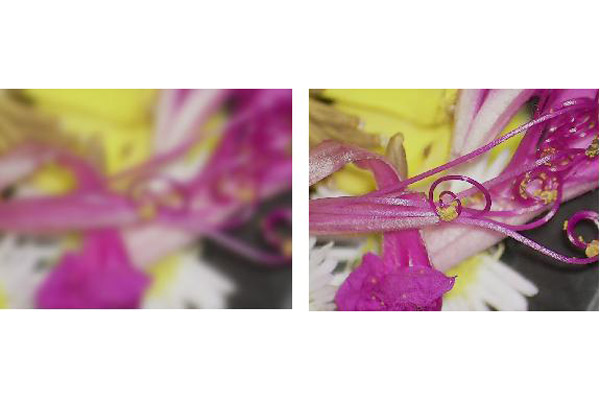 Autofocus function
Auto focus function. Pressing a key on the handle can automatically find the focal plane, which can help doctors quickly find the focal length and avoid repeated adjustments.
Motorized head moving
The handle is electrically controlled to pitch forward and backward and swing left and right to quickly switch the position of the wound during surgery.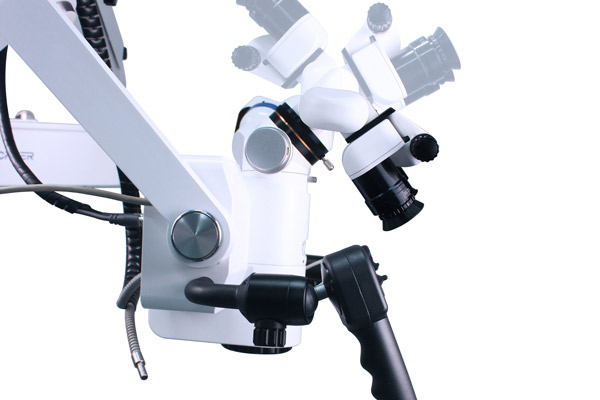 0-200 Binocular tube
It conforms to the principle of ergonomics, which can ensure that clinicians obtain clinical sitting posture that conforms to ergonomics, and can effectively reduce and prevent muscle strain of waist, neck and shoulder.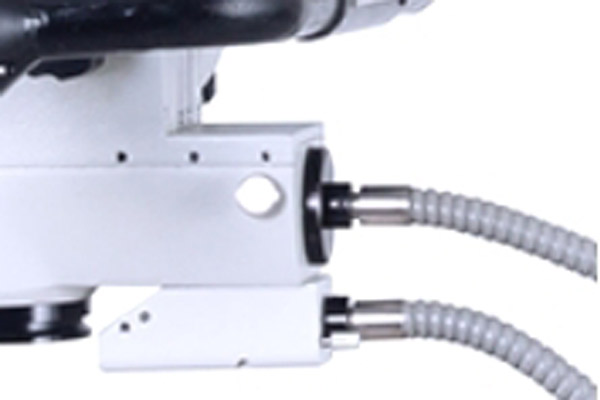 Build-in LED & Halogen lamps
Equipped two light sources, one LED light and one halogen lamp, two light fiber can exchange anytime easily, ensured continuous light source during operation.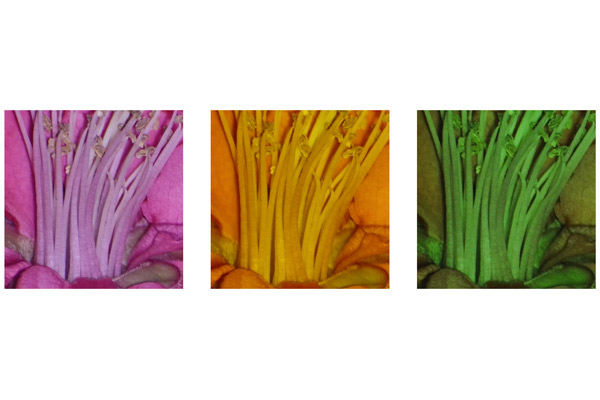 Filter
Built in yellow and green color filter.
Yellow light spot: It can prevent the resin material from curing too quickly when exposed.
Green light spot: see the tiny nerve blood under the operating blood environment.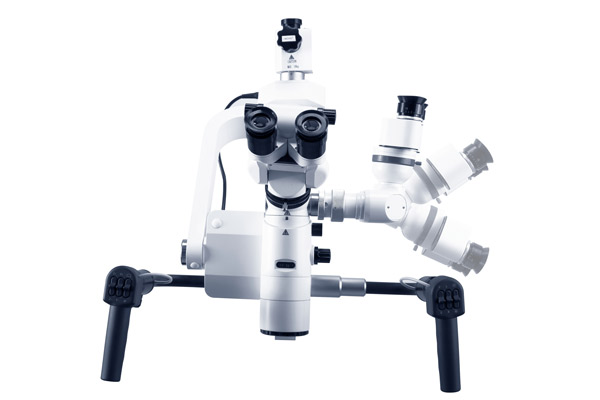 360 degree assistant tube
360 degree assistant tube can rotating for different positions, 90 degree with main surgeons or face to face position.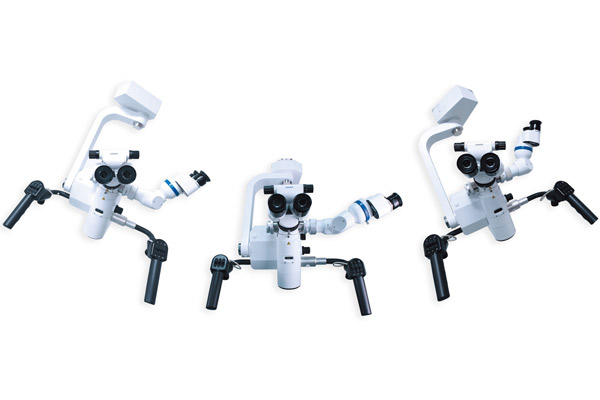 Head pendulum function
The ergonomic function specially designed for oral general practitioners, under the condition that the doctor's sitting position remains unchanged, that is, the binocular tube keeps the horizontal observation position while the lens body tilts to the left or right.
Accessories
1.Footswitch
2.External CCD interface
3.External CCD recorder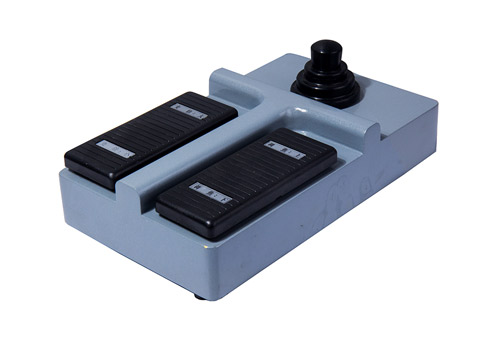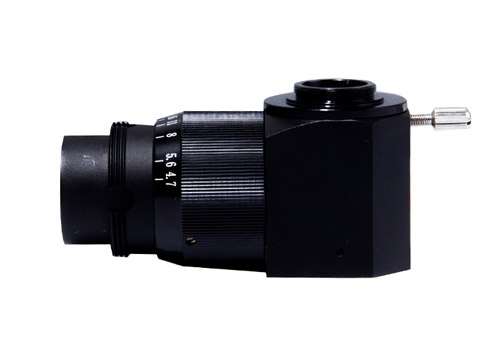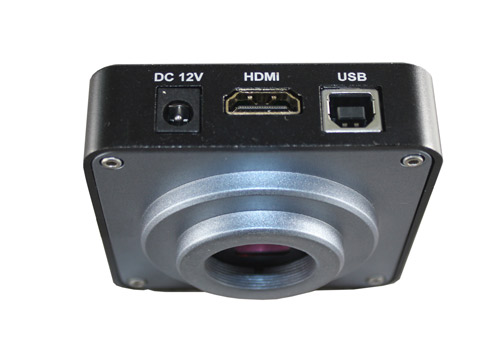 Packing details
Head Carton:595×460×230(mm) 14KG
Arm Carton:890×650×265(mm) 41KG
Column Carton:1025×260×300(mm) 32KG
Base Carton: 785*785*250(mm) 78KG
Specifications
| | |
| --- | --- |
| Product model | ASOM-5-D |
| Function | neurosurgery |
| Eyepiece | The magnification is 12.5X, the adjustment range of pupil distance is 55mm ~ 75mm, and the adjustment range of diopter is + 6D ~ - 6D |
| Binocular tube | 0 ° ~ 200 ° variable inclination main knife observation, pupil distance adjustment knob |
|  Magnification |  6:1 zoom, motorized continuous, magnification 1.8x~21x; field of view Φ7.4~Φ111mm |
|  Coaxial assistant's binocular tube |  Free-rotatable assistant stereoscope, all direction circumvolve freely, magnification 3x~16x; field of view Φ74~Φ12mm |
|  Illumination | 80w LED lifetime more than 80000 hours , illumination intensity>100000lux |
|  Focusing |  Motorized 200-450mm |
|  X-Y swing |  The head can swing in X direction +/-45 °motorized, and in Y direction +90°,and can stop in any angle |
|  Filiter | Yellow filter, green filter and ordinary filter |
|  Maximum length of arm | Maximum extension radius 1380mm |
|  New stand |  swing angle of the carrier arm 0 ~300°,height from objective to floor 800mm |
|  Handle controller |  10 functions (zoom, focusing, X-Y swing, take vedio/photo,browse pictures ) |
| Optional function | Autofocus, built-in CCD image system |
|  Weight |  169kg |
Q&A
Is it a factory or a trading company?
We are a professional manufacturer of surgical microscope, established in the 1990s.
Why choose CORDER?
The best configuration and the best optical quality can be purchased at a reasonable price.
Can we apply to be an agent?
We are seeking long-term partners in the global market.
Can OEM&ODM be supported?
Customization can be supported, such as LOGO, color, configuration, etc.
What certificates do you have?
ISO, CE and a number of patented technologies.
How many years is the warranty?
Dental microscope has a 3-year warranty and lifelong after-sales service.
Packing method?
Carton packaging, can be palletized.
Type of shipping?
Support air, sea, rail, express and other modes.
Do you have installation instructions?
We provide installation video and instructions.
What is HS code?
Can we check the factory? Welcome customers to inspect the factory at any time
Can we provide product training? Online training can be provided, or engineers can be sent to the factory for training.
---
---
Write your message here and send it to us